About Us
Our Story & History

Heritage Fields Farm was established in the summer of 1999 when David Derrick was 14 years old. David started out with just two rows in his mother's garden, planting only tomatoes. After over two decades of continuous growth, David now plants more than 35 acres of vegetables with more than 30 different types of vegetables during all months of the year. Everything is picked fresh daily from the fields.
Online Store:
Visit our Online Store - Shop Now →
Our Location:
10259 Broad River Rd
Irmo, SC 29063
Non-Summer Hours
Sunday :: Closed
Monday :: 9:00am - 5:00pm
Tuesday :: Closed
Wednesday :: 9:00am - 5:00pm
Thursday :: Closed
Friday :: 9:00am - 5:00pm
Saturday :: 9:00am - 5:00pm
Summer Hours (Current)
Sunday :: Closed
Monday :: 9:00am - 6:00pm
Tuesday :: 9:00am - 6:00pm
Wednesday :: 9:00am - 6:00pm
Thursday :: 9:00am - 6:00pm
Friday :: 9:00am - 6:00pm
Saturday :: 9:00am - 6:00pm
Picked Fresh Daily from our Fields
Each day we hand-pick our produce from our fields and provide it for sale at our building on Broad River Rd in Irmo, SC.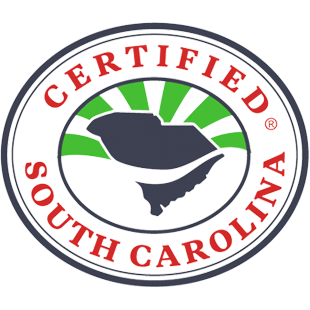 Founder of Heritage Fields Farm
David Derrick

My goal is to always provide fresh local produce at a reasonable price to the community. I farm using the practice of Integrated Pest Management (IPM). This practice is an approach to farming with the main goal being to greatly reduce the use of pesticides. This is done by crop rotation, use of beneficial insects, and the use of disease resistant cultivars. I started out with one small table in my parent's front yard, and now sell out of a free standing building. The vegetable building is open daily, and is located at 10259 Broad River Road in Irmo, South Carolina
Fabulous place. Fresh daily try their heirloom tomatoes. Just mouth-watering great!
I've been buying from Heritage Fields Farm since 2012. Great produce and great family farm stand service! Also, the baked cakes are wonderful! Highly recommend this place to everyone!
The produce is ALWAYS fresh and delicious! The staff is friendly and helpful.